For over a century, Chanel has epitomized the pinnacle of French fashion, fusing timeless glamour with contemporary chic. From the iconic quilted handbag to the signature scent of No. 5, Chanel endures in popularity thanks to the original vision of the brand's namesake, Coco Chanel.
Gabrielle "Coco" Chanel was born in 1883 in the Loire Valley to a laundress mother and street peddler father. After her mother's death when she was 12, Chanel was sent to a convent where she was introduced to some of her earliest inspirations. She learned to sew and the nun's chains are said to have inspired the chain strap for her future handbags.
Related: The 8 Most Popular Fashion Brands
Afterwards she found work as a seamstress and worked after hours in a cabaret, where she is said to have gotten her nickname "Coco." Although she wanted a career on the stage, she became the mistress of a wealthy heir, Etienne Balsan, who introduced her to a life of luxury. While living with him, she started designing hats.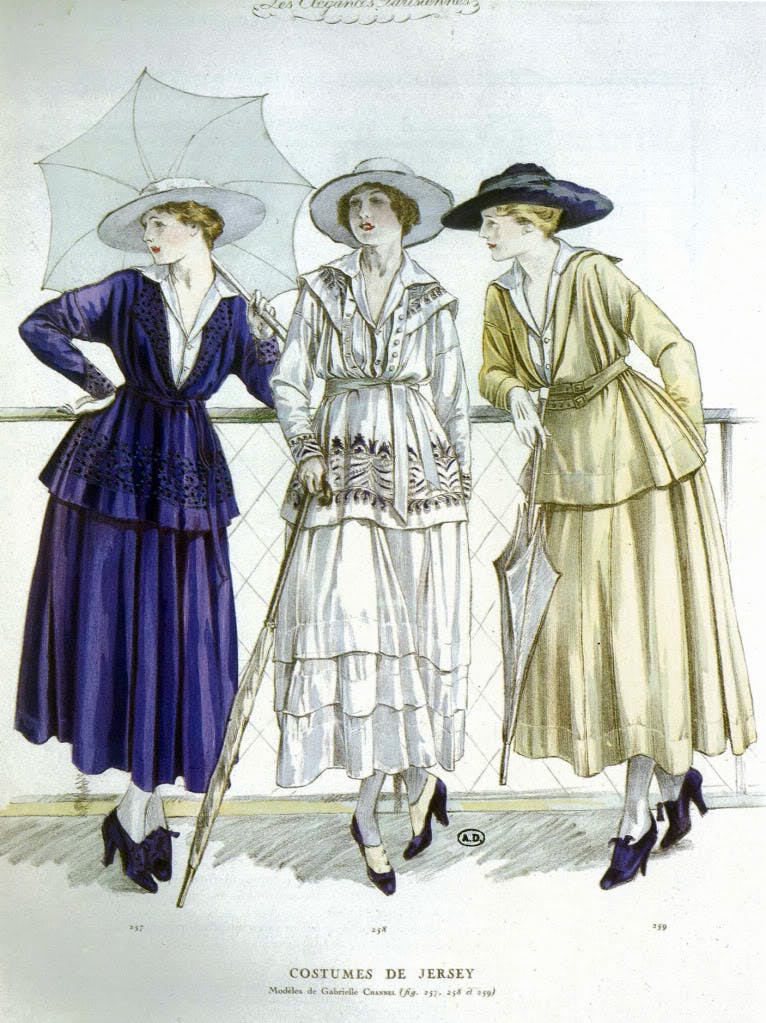 She then left Balsan for his friend Captain Arthur Capel, nicknamed 'Boy.' His money furnished her apartment in Paris and sponsored her first millinery shop in Paris in 1910, which became a success. She opened a second boutique in Deauville, a fashionable beach town for Parisians on France's western coast, where she introduced sportswear for the modern woman designed with loose silhouettes and made of breathable jersey fabrics. After opening a third boutique in the resort town of Biarritz near the Spanish border, she had made enough money to pay Capel back his initial investment.
Related: How Coco Chanel Revolutionized the Handbag
Even during World War I, her fashions were very popular. Harper's Bazaar wrote in 1915, "The woman who hasn't at least one Chanel is hopelessly out of fashion ... This season the name Chanel is on the lips of every buyer." By 1919, Chanel decided to break into couture. One of her largest commissions was the ballet costumes for Igor Stravinsky's Ballet Russes in 1921. She continued to expand into jewelry and perfume at her new boutique on 31 rue Cambon in Paris.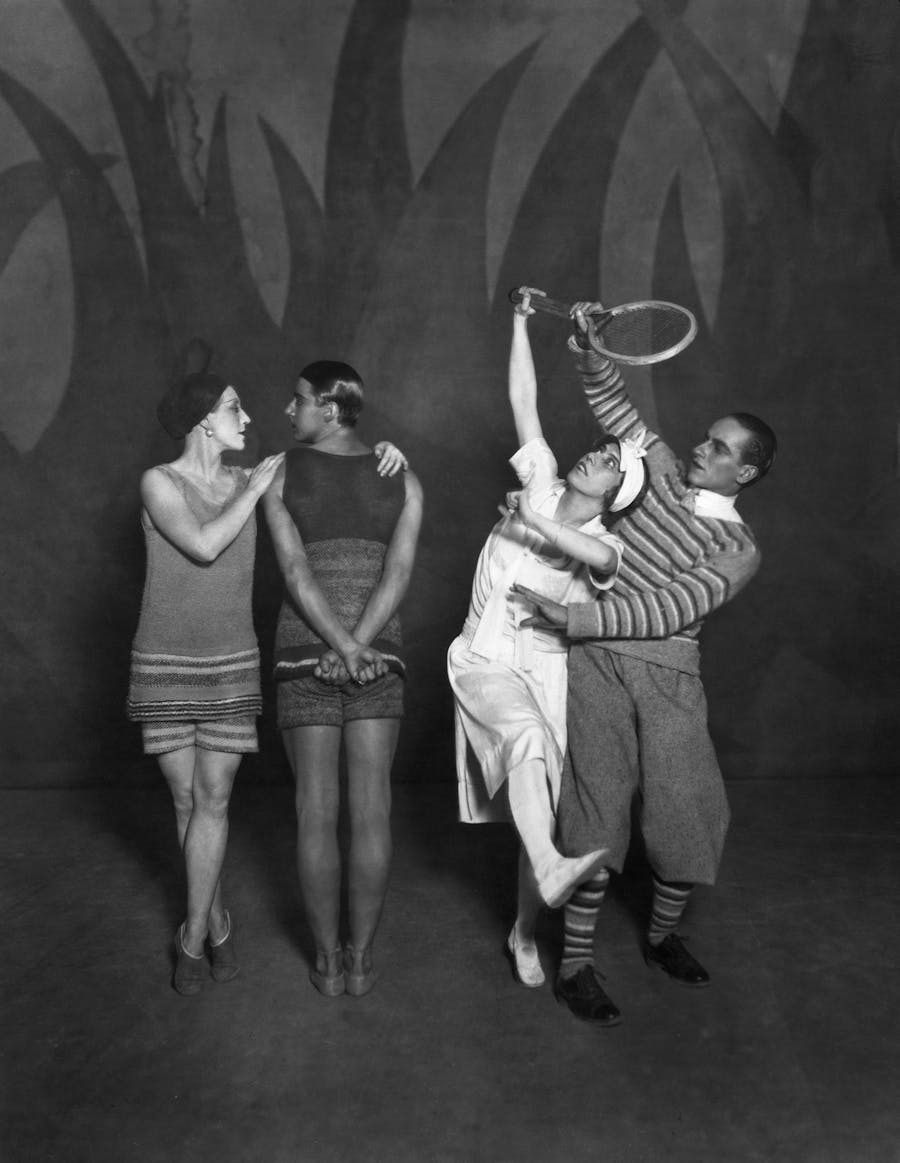 In 1921, her iconic fragrance Chanel No. 5 was launched, named for Coco's lucky number. In the early 20th century, perfume was very important in indicating a women's status. Certain fragrances denoted women of higher social classes, while others indicated that a woman was a prostitute or mistress. Chanel wanted a new perfume that would be empowering and capture the post-war spirit of women occupying a new, more prominent role in the work force. She chose the sleek clear bottle as a nod to masculinity (it resembles a whisky decanter) and the scent was exclusively sold to select clients.
Related: 12 Women Who Rocked the Art World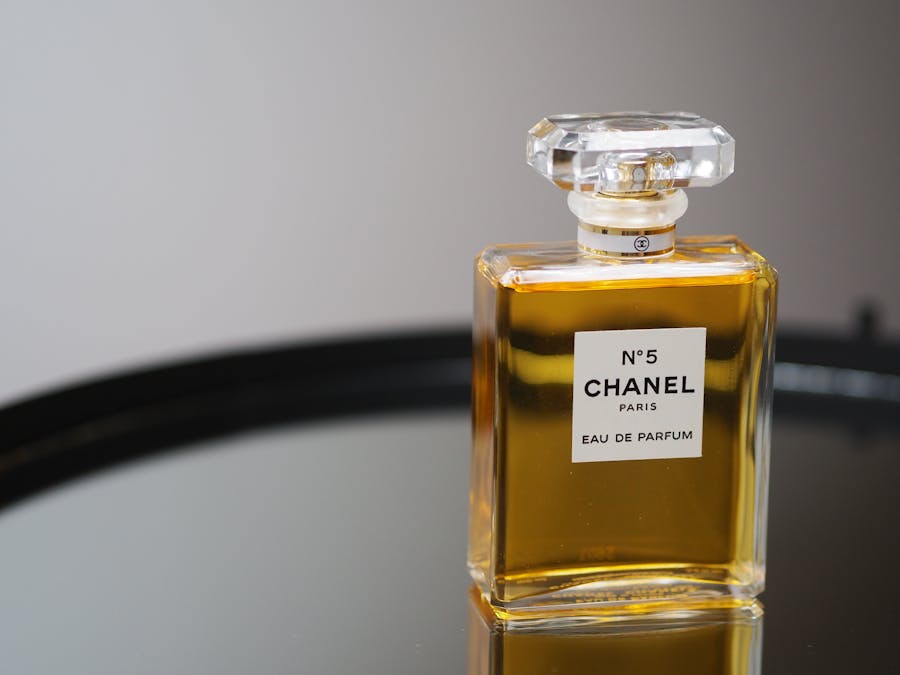 Throughout the 1920s and '30s, Chanel mingled with the European elites and royals and was considered the leading French designer. Her iconic style revealed the evolution of the modern feminine style with boxier silhouettes, short skirts, nautical-inspired day wear and chic woolen suits. Her haute couture designs were an upscale take on the flapper style with glamorous evening gowns embroidered and bedazzled with fine jewels.