Among the most famous paintings in art history and impressionism in particular are Claude Monet's water lilies, to which he mainly dedicated the last 25 years of his life's work. He found his beloved motifs in the garden of his house in Giverny, where he initially lived in as a tenant for seven years and then as owner with his family from 1890.
Related: Claude Monet: The Father of Impressionism
The garden with the water lily pond was particularly close to his heart. He had a variety of exotic flowers planted, which were looked after by numerous gardeners, some of whom were exclusively responsible for the water lilies. With his increasing concentration on the water lily pond, there was a change from his landscape motif to a detailed shot, which completely dispensed with formal structures such as a horizon line. The vertical element is achieved solely through the reflection of the sky and the plants and trees on the bank.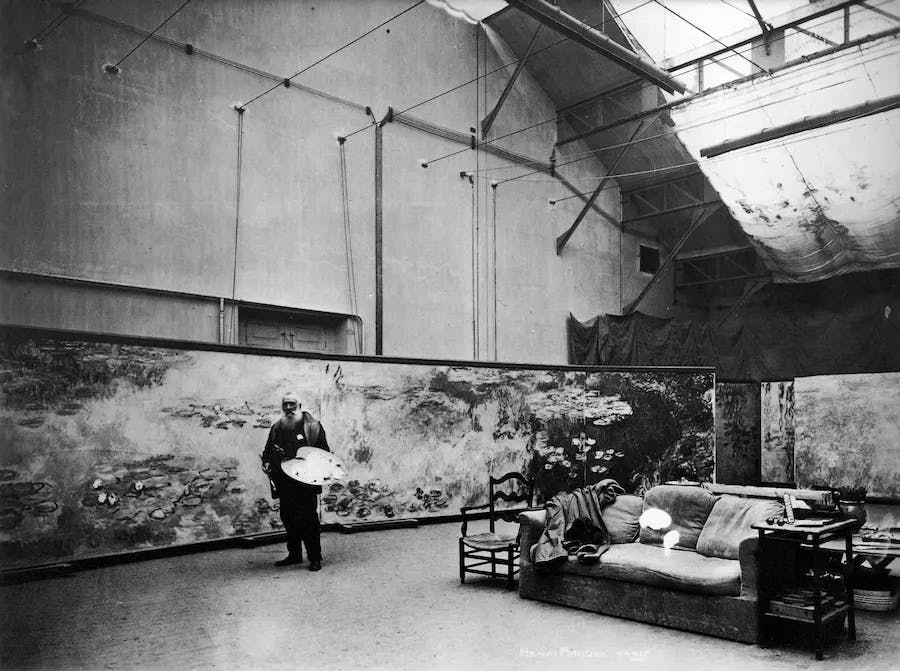 Over time, Monet's water lily paintings became increasingly larger in format. The eight water lily paintings that Monet gave to the French state, which can be admired at the Musée de l'Orangerie in Paris, each measure 6.5 x 20 feet.
One of the highlights of Christie's 20th Century Evening Sale on November 9 in New York will be a Monet water lily painting spanning over 6.5 feet wide. Le bassin aux nymphéas was created between 1917 and 1919, an important period for Monet in experimenting with the motif. 
Related: Monet's Blue Angel
"With Monet, seemingly everything has already been seen or said," says Max Carter, Christie's Vice Chairman of 20th and 21st Century Art. "Le bassin aux nymphéas, which has never been exhibited or offered at auction, is, however, that rarest thing: A masterpiece rediscovered. Thickly worked, impeccably preserved and hidden away in the same private collection since 1972, Le bassin aux nymphéas remains as astonishing today as it was 100 years ago."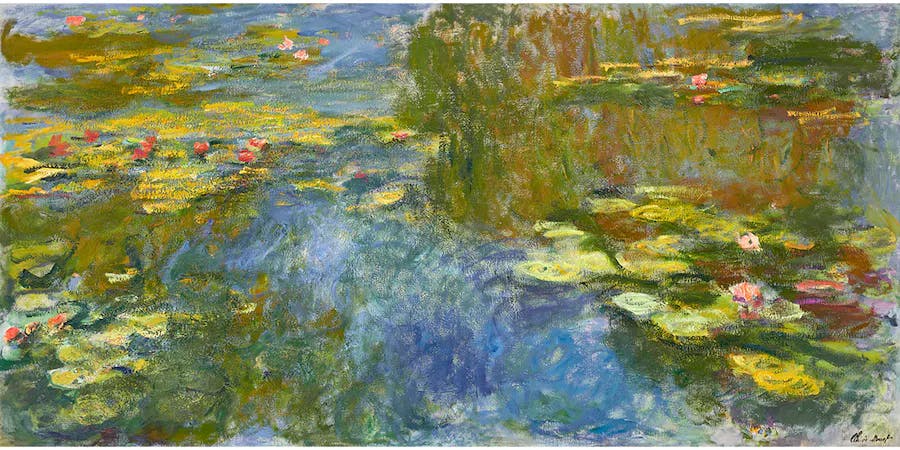 Le bassin aux nymphéas is expected to gross $65 million. The current auction record for one of Monet's water lily paintings was set at Christie's in 2018 during the auction of the collection of Peggy and David Rockefeller, when Nymphéas en fleur changed hands for $84.7 million.
Related: The 10 Most Expensive Artworks of 2018
Further highlights of the 20th Century Evening Sales include works by Mark Rothko, Francis Bacon, Arshile Gorky and Pablo Picasso, as well as three drawings by Egon Schiele. The Schiele drawings were restituted to the heirs of the Viennese cabaret artist Fritz Grünbaum, who was murdered in the Dachau concentration camp in 1941. Three additional Schiele drawings of the same provenance will be on sale at Christie's Impressionist and Modern Works on Paper Sale in New York on November 11.
For more news from the auction market, check out Barnebys Magazine!