Known as the father of abstraction, Kandinsky led a fascinating life. Here are 10 facts to know:
1. Kandinsky was a lawyer
Wassily Wassiljewitsch Kandinsky was born in Moscow on December 16 (December 4 according to the Julian calendar), 1866 into a wealthy family of tea merchants. He spent his childhood in Odessa and Moscow, where he began studying law in 1886 and received his doctorate in 1893.
2. He went to Munich to become a painter
Kandinsky had already received drawing lessons as a child. During his studies he frequently visited art exhibitions and continued his own attempts at painting. Only three years after receiving his doctorate, Kandinsky gave up his legal career and went to Munich to study painting. 
Want articles like this straight to your inbox? Then register today for our free newsletter!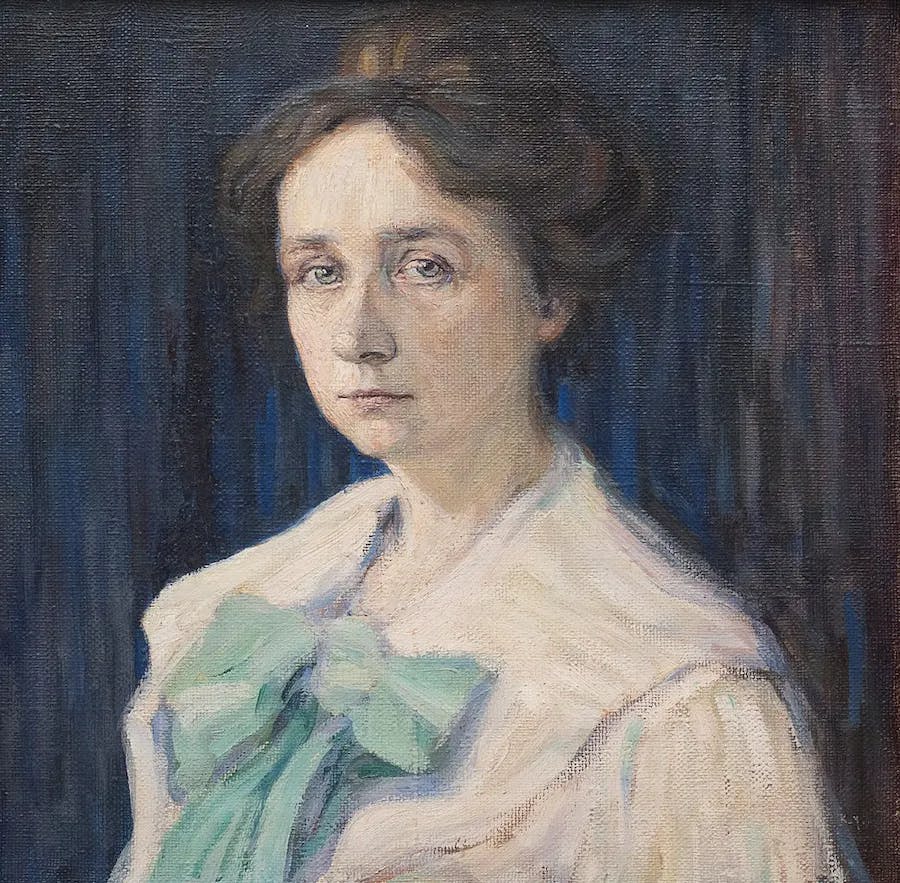 3. He had a wife and a fiancé
In the short-lived artist group Phalanx, which he co-founded to oppose the conservatism of the art scene, Kandinsky met Gabriele Münter, who became his partner. He even got engaged to her, although he had been married to his cousin Anna Tschimiakin since 1892.
Related: 10 Artist Couples You Should Know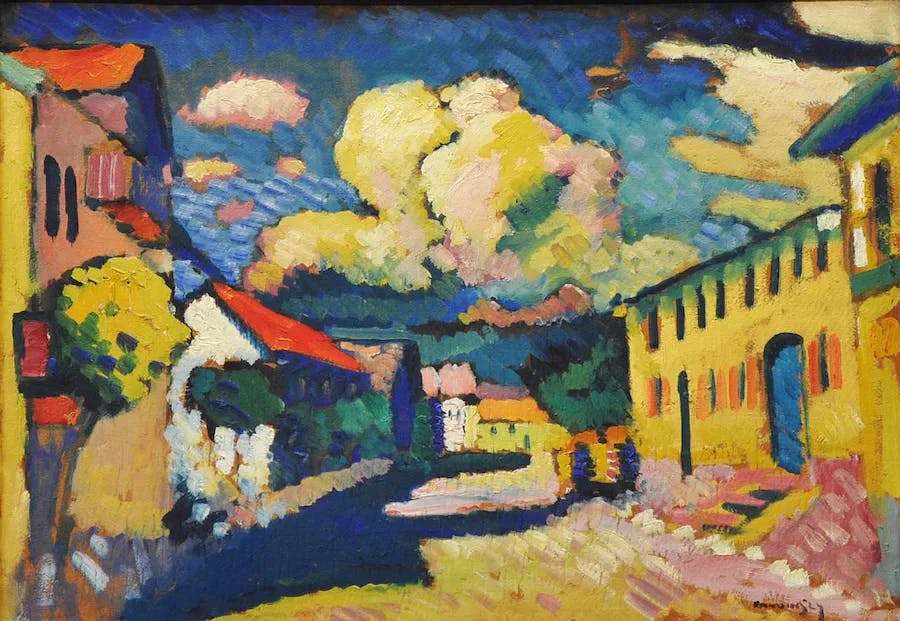 4. A village in Upper Bavaria inspired him
The summer months spent in Murnau am Staffelsee from 1908 represent an important step on Kandinsky's path from painting nature to abstraction. Kandinsky and Münter's first stay in Murnau was at the invitation of the artist couple Marianne von Werefkin and Alexej von Jawlensky, who were also of Russian origin .
5. Kandinsky led the free spirit artists of Munich
In 1909 Kandinsky became the first chairman of the newly founded Neue Künstlervereinigung München (NKVM), which wanted to give its members, including Werefkin, Jawlensky, Münter, Karl Hofer and Alfred Kubin, greater freedom in their expression than the established artists' associations. However, Kandinsky, who increasingly turned to abstraction, soon felt out of place and rejected.
Related: Abstract Art: From Genre to Movement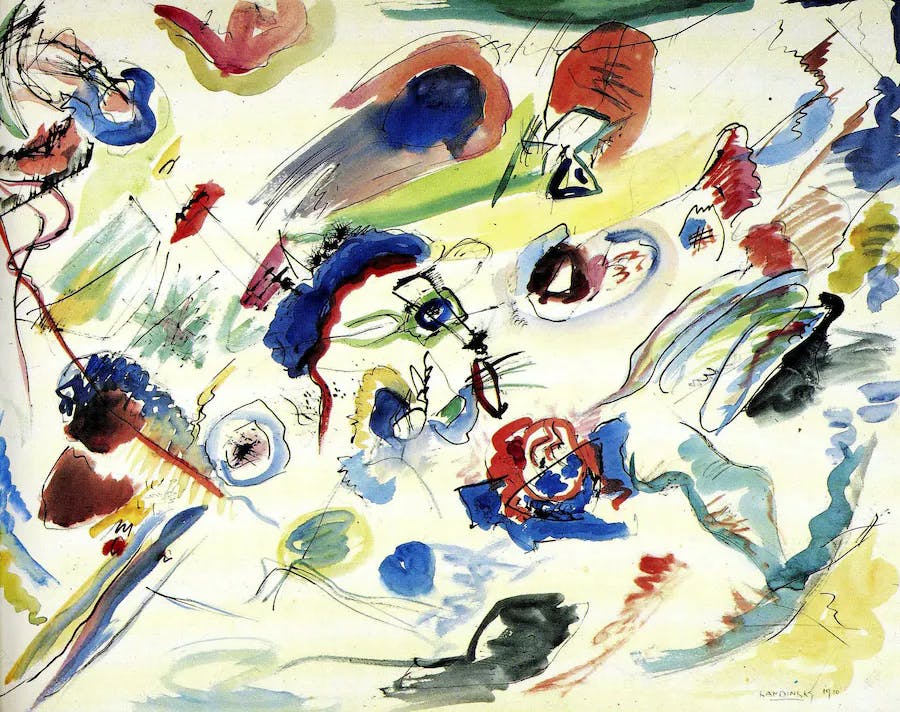 6. He broke away from the NKVM through a ruse
In 1912, together with his artist friend Franz Marc, Wassily Kandinsky devised a ruse to turn his back on the NKVM to work even more freely in the artist and editorial community Der Blaue Reiter in the future: he broke with their "four square meter clause." In the statutes of the NKVM it said, "Each full member has the right to exhibit two works without a jury, provided that they together do not exceed the area of ​​4 square meters (2 x 2 m)." In the exhibition of the artists' association in 1911 he did exactly that with the painting The Last Judgment/Composition V.
Related: Franz Marc: A Creative Powerhouse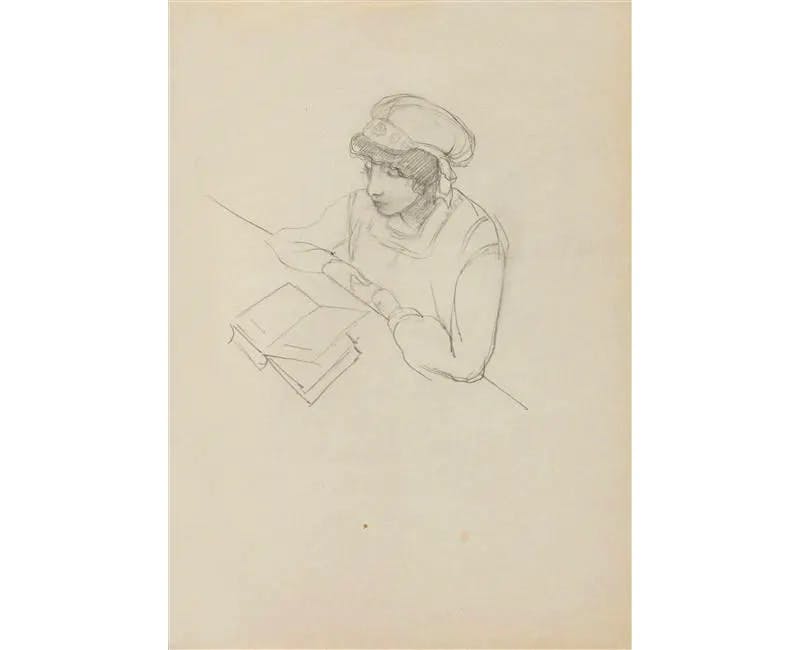 7. He also broke Gabriele Münter's heart
After the outbreak of the First World War, Kandinsky had to leave Germany as a Russian citizen. In Switzerland he separated from Gabriele Münter in 1916, whom he had never married despite his divorce from Anna in 1911, and returned to his homeland. There he married Nina Nikolaevna Andreevskaja, who was 30 years his junior, in 1917.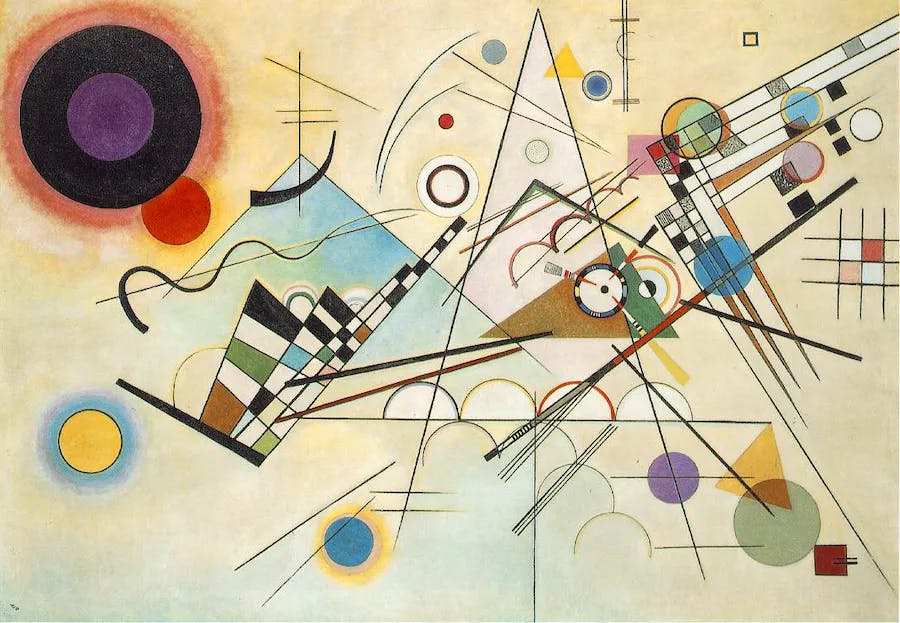 8. Kandinsky was a teacher at the Bauhaus
Although he had been well received in Russian art circles, he soon found himself too limited by the restrictions imposed by the new Soviet government. Since he had also lost his fortune after the revolution, Kandinsky returned to Germany with his wife in 1921 and in the following year became a teacher at the Bauhaus founded by Walter Gropius in Weimar, a teaching position he held until the school was closed by the Nazis in 1933.
Related: Bauhaus: A New Guild of Craftsmen
9. Color had deeper meaning for him
Kandinsky saw art as something that did not have to spring from surrounding nature or the inner feeling of the artist. Color didn't just mean color to him either. Rather, he believed in a synesthesia of colors and assigned them different properties. Similarly, he used music to compose his works. As he put it, "Color is the keyboard, the eyes are the hammers, the soul is the piano with its many chords. The artist is the hand that, by touching this or that key, sets the soul vibrating automatically." He emphasized his views in writings on art theory, such as Concerning the Spiritual in Art (1912).
Related: Amsterdam Returns Kandinsky Painting to Heirs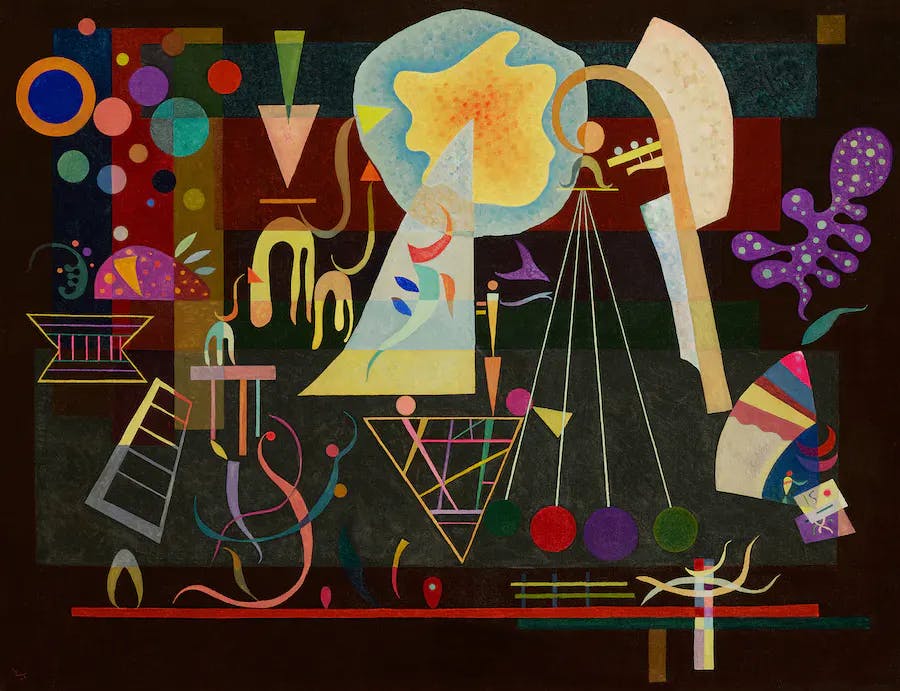 10. Kandinsky was a painter to the last breath
In 1933 Kandinsky settled with his wife in Neuilly-sur-Seine near Paris, where he met other abstract artists. Above all, his friendship with Joan Miró and Hans (Jean) Arp led him to turn to organic forms again in his late work. Wassily Kandinsky painted every day until his death on December 13, 1944.