Throughout history, sculptors have created both lifelike and abstracted pieces that display fine craftsmanship and innovative creativity. Here, we count down the ten most expensive sculptures ever sold at auction.
10. Nu de dos, 4 états (Back IV), Henri Matisse
When Matisse's sculpture came on the auction block at Christie's on November 3rd, 2010, it unleashed a wave of excitement among collectors. The patinated bronze sculpture is part of a monumental sculptural series undertaken by Matisse and was the longest project of his career.
The artist worked on the series for 23 years, from 1908 to 1931. This sculpture depicts a naked woman leaning on a wall, as seen from behind. Back IV is the first piece in the series to appear in a public auction. After lively bidding, the piece came under the hammer at a phenomenal price of $48.8 million.
9. Large Thin Head and Large Thin Head (Large head of Diego), Alberto Giacometti
These are two separate works from the same series by Alberto Giacometti. They were also sold at two seperate auctions, but the realized prices place them at a shared position in this list. Large Thin Head, also known as Large head of Diego, is a 65 cm tall bronze sculpture made in 1954 and cast one year later in 1955. The model is none other than the artist's younger brother, Diego.
The sculpture when viewed from the front is as thin as a knife blade, while its profile is wider and more symmetrical. The head of Diego number 6/6 was sold in 2013 for $50 million, and its twin, numbered 3/6, was auctioned off for $53.2 million at Christie's in 2010.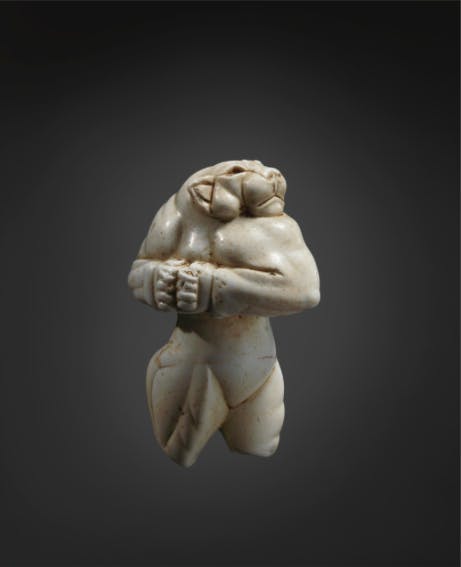 8. Guennol Lioness, unknown artist
This is the only unsigned sculpture on the list. The work, created of magnesite and crystalline limestone, is a figure of Elamite art created almost 5,000 years ago (3000-2800 BC). The Lioness, discovered in Baghdad, Iraq, was most likely sculpted at the same time of the invention of the wheel – it is one of few known artworks from the beginning of civilization. It was sold at Sotheby's in 2007 for $57.1 million.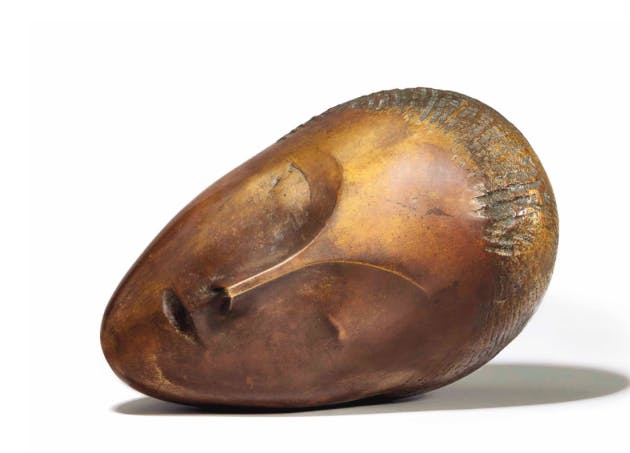 7. The sleeping muse, Constantin Brancusi
The patinated bronze head inlaid with gold leaf was created by Constantin Brancusi in 1913 and last sold at Christie's in May 2017 for $57.3 million. The subject of the sleeping head occupied Brancusi's oeuvre for nearly 20 years. Going against the grain, Brancusi shunned the ornamental in favor of simplified, fundamental forms. The peaceful head is one of four casts made in 1910 of marble and Baroness Renée Irana Franchon was the model.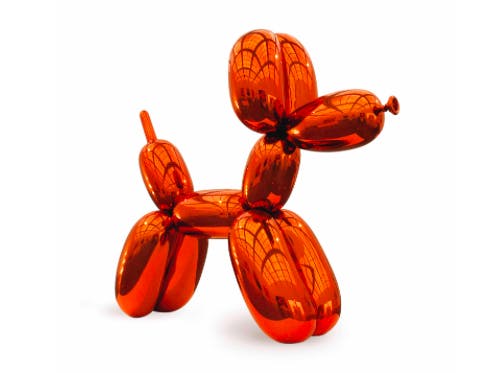 6. Balloon Dog (Orange), Jeff Koons
In 2013, Christie's presented Balloon Dog (Orange) by Jeff Koons, a monumental sculpture in polished stainless steel. The famous dog comes from a series of five large scale sculptures in several different colors. The work was acquired by a private collector for a staggering $58.4 million, making it the most expensive sculpture by a living artist.
5. Tête, Amadeo Modigliani
This 73 cm high stone sculpture by Amadeo Modigliani was sold at Christie's in 2015 for $70.7 million. Today, most of Modigliani's work can only be seen in museums around the world, and very few are still in private ownership. Tête features many of the characteristics that make Modigliani's work so unique: traditional shapes reminiscent of the Italian Renaissance combined with the exoticism of African masks and the moai of Easter Island.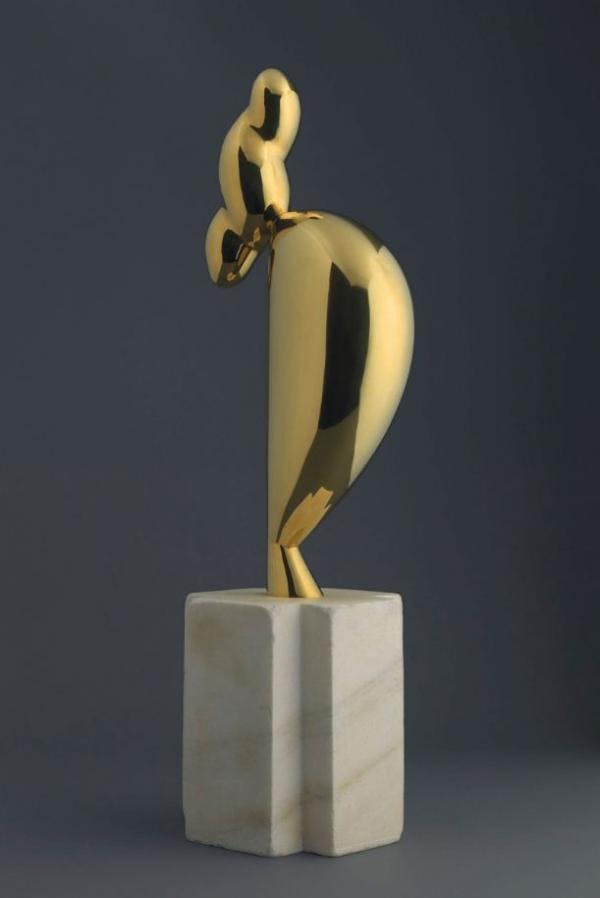 4. The Sophisticated Girl (Portrait of Nancy Cunard), Constantin Brancusi
This unique work in polished bronze dates to 1932 and was sold at Christie's for $71 million. Brancusi used Nancy Cunard, a legendary heiress of the roaring twenties, as his muse for the piece.
The sculpture offers a multitude of contrasts: straight lines mingle with curves, smooth surfaces swirl, while the curved shapes suddenly shrink and stagnate. Brancusi was deftly able to capture Cunard's elegant appearance without resorting to a traditional figurative language.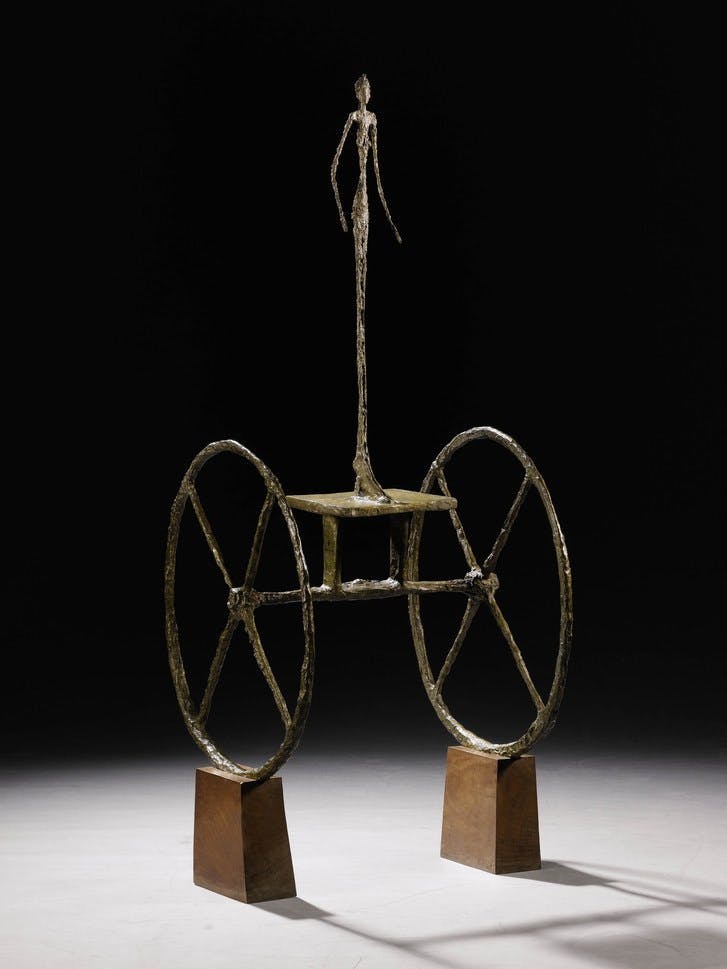 3. Chariot, Alberto Giacometti
One of Alberto Giacometti's most important works, Chariot is a 145 cm tall sculpture that was sold at Sotheby's in 2014. The artist said that the image of the chariot came to him in a dream. The dream probably came from a hospital stay in 1938 where Giacometti saw nurses pushing their pharmacy trolleys around. The sculpture sold for $100.9 million.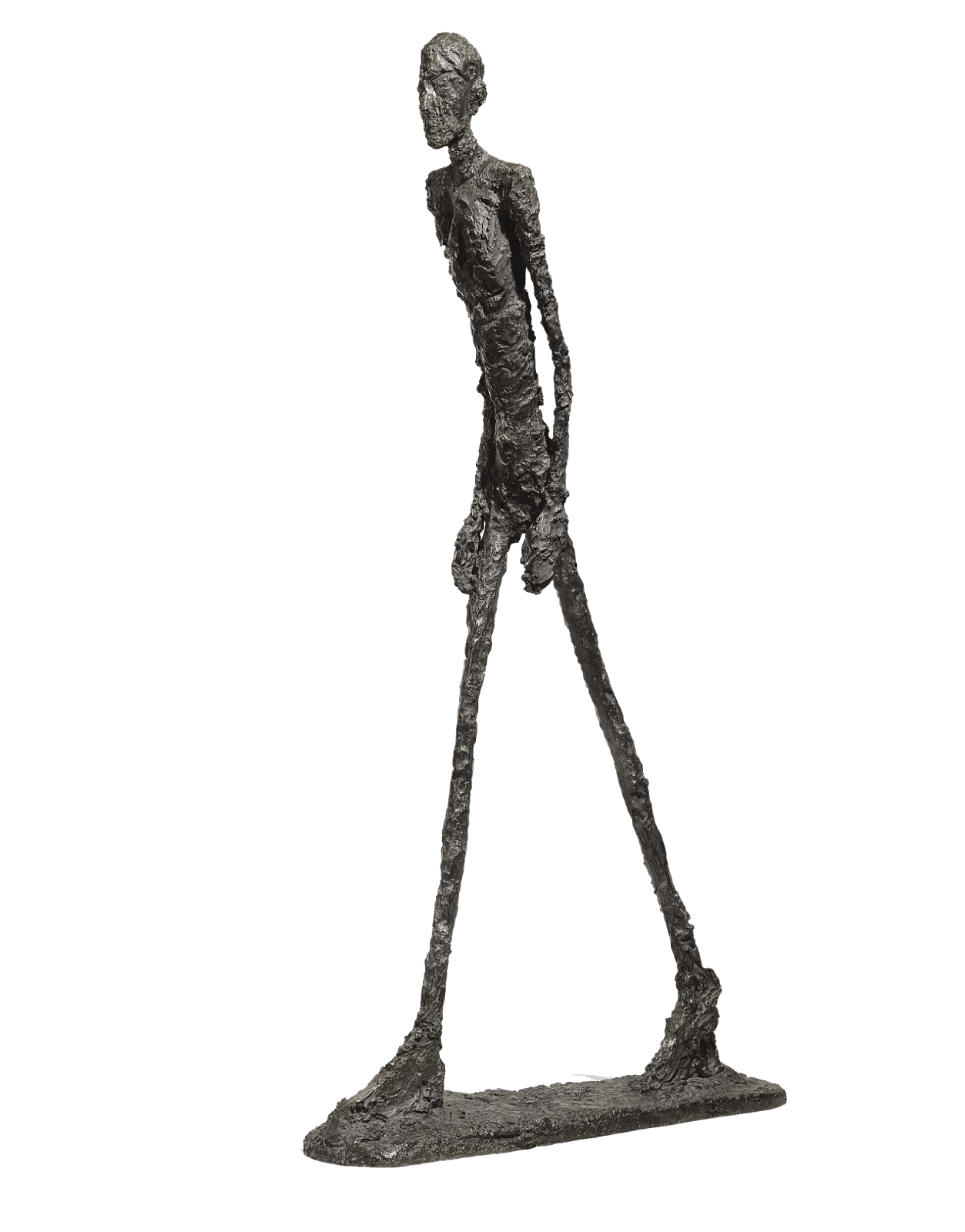 2. The Walking Man I, Alberto Giacometti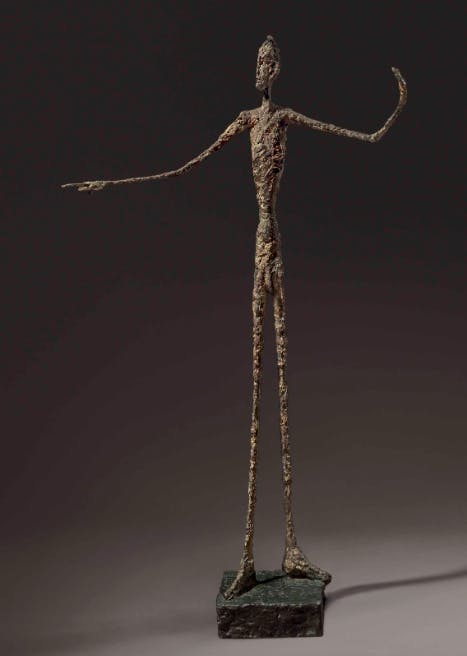 1. The man with the finger, Alberto Giacometti
"In 1945 I swore to myself that I didn't want to let my figures get smaller and smaller, not even by an inch. But now the following happened: I could maintain the height, but they started to get narrow, narrow, tall… and thin as a thread," Giacometti once said. "You don't feel your weight. I wanted to reproduce this lightness by making the body so thin."