From October 2 to 9, Sotheby's Hong Kong presents a series of high-profile auctions that includes jewelry and jewels, wine and spirits, as well as modern and contemporary art and even a dinosaur skeleton. The many highlights of the Modern Evening Auction and the Contemporary Evening Auction on October 5 include works by Gerhard Richter, Zao Wou-Ki, Marc Chagall, Yayoi Kusama, Julie Mehretu and Willem de Kooning.
The single owner sale "A Long Journey: A Selection from the Liu Yiqian and Wang Wei Collection", which will also take place on October 5, is particularly in the spotlight and includes important works from the collection of the founders of the Long Museum in Shanghai, including René Magritte's Le miroir universel, Léonard Tsuguharu Foujita's Nu au chat and David Hockney's A Picture of a Lion. The top lot, however, is a late masterpiece by Amedeo Modigliani.
Related: Amedeo Modigliani: A Short Life but Magnificent Career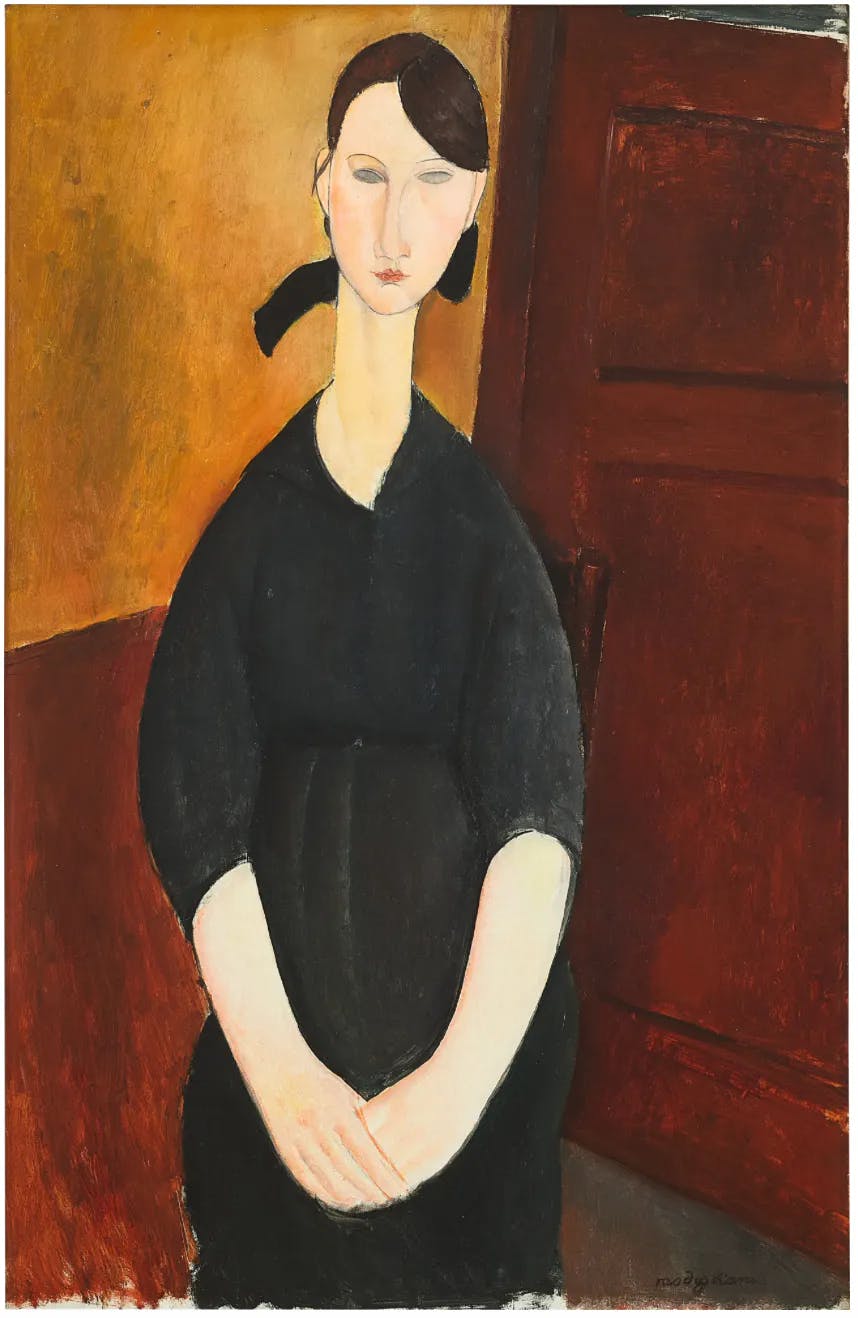 The portrait of Pauline "Paulette" Jourdain, created around 1919, shows the young woman who had only recently moved to Paris from Brittany. There she initially worked as a maid in the house of Modigliani's friend and sponsor, the art dealer Leopold Zborowski, and eventually became his lover.
Related: 8 Patrons of the Parisian Avant-garde 
Paulette's portrait is one of the depictions of young people of humble origins to which Modigliani increasingly devoted himself from 1916 onwards. Modigliani portrayed them on large canvases and in warm colors. Undoubtedly, these works from Modigliani's mature phase are among the artist's most distinctive works and are part of many important museum collections.
Want to discover articles like this straight to your inbox? Sign up for our free newsletter today!
Paulette's portrait occupies a special position among these masterpieces, as he based his depiction on Leonardo da Vinci's Mona Lisa, his favorite painting in the Louvre. But Modigliani's typical influences of Cubism and African art, which make up his unmistakable style, are also recognizable.
Related: Fernande Barrey: The Muse of Paris
Paulette Jourdain fondly remembered Amedeo Modigliani, who died in 1920 at the age of just 35, throughout her life. She stayed with Leopold Zborowski, with whom she had organized Modigliani's funeral, until his death in 1932. She then worked as a gallery owner.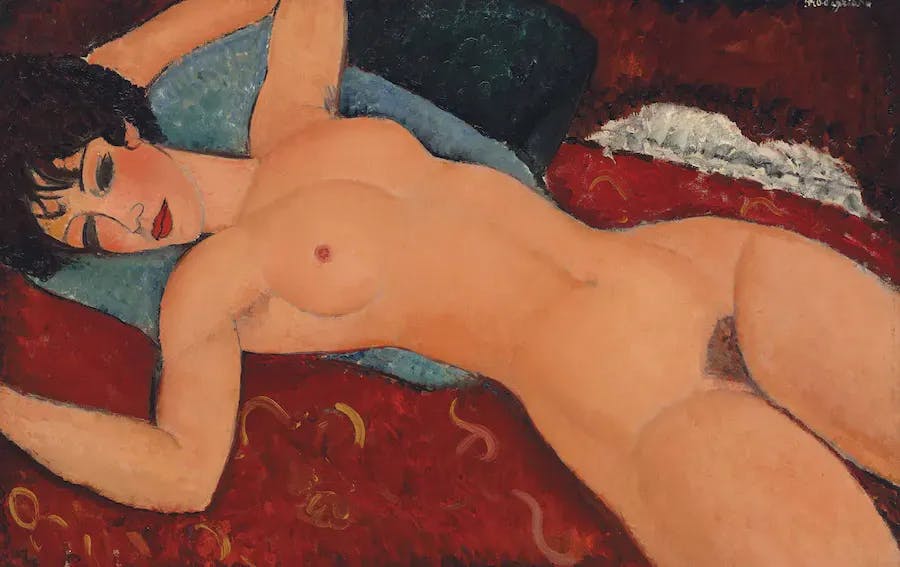 Her portrait was purchased by Zborowski during Modigliani's lifetime. It then went through various stages in the Paris art trade and arrived in New York in the early 1940s. The businessman and philanthropist A. Alfred Taubman purchased the work in 1983 and auctioned it at Sotheby's New York in November 2015. It was bought for $42.8 million by the Chinese industrialist Liu Yiqians, who founded the Long Museum in Shanghai three years earlier together with his wife Wang Wei. The showpiece of the museum collection is another Modigliani work, Nu couché from 1917, which the couple bought at Christie's for $170.4 million just days after purchasing the portrait of Paulette Jourdain. The Portrait of Paulette Jourdain is offered as "estimate upon request," which is rumored to be around $45 million.
Discover more news from the auction market in Barnebys Magazine!