A mythological painting by the renowned French artist Henri Fantin-Latour is set to take center stage at Roseberys' upcoming Old Master, British & European Pictures sale on the 22nd of November.
L'Aurore chassant la Nuit is a rare late work by Fantin-Latour that signifies a departure from his well-known still lifes, showcasing the artist's evolution towards more mystical subject matter in his later years.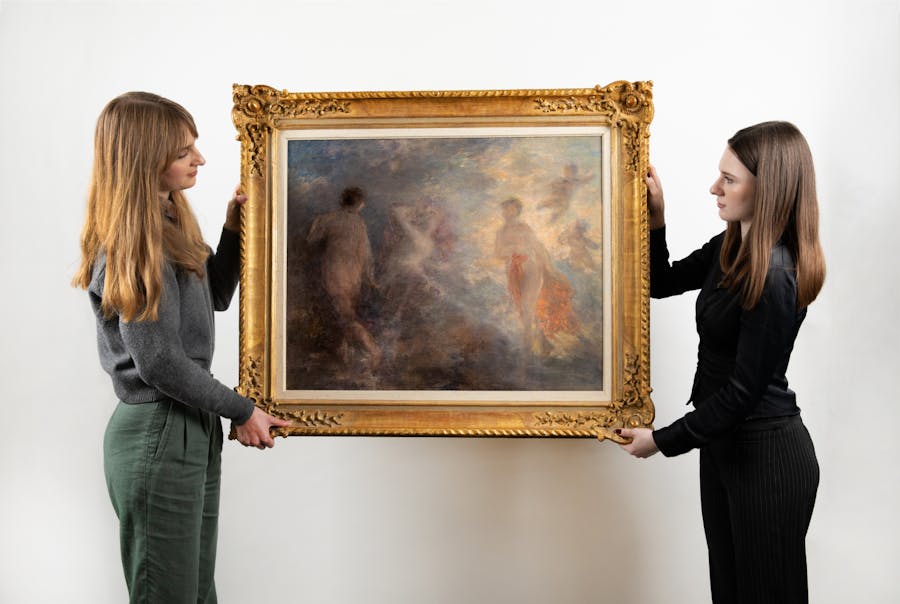 The painting depicts Aurora, the goddess of dawn, chasing away the night in a dreamy and atmospheric setting. In Roman mythology, Aurora is often depicted as a beautiful and radiant figure, heralding the arrival of the sun and the beginning of a new day.
Related: The Tales Behind the Greatest Works of Classicist Art
Created in 1904, the painting is part of the artist's mythological and allegorical series, characterized by loose brushwork, which gives the composition an ethereal feeling. It is estimated at £12,000- 18,000 (about $14,900-22,300).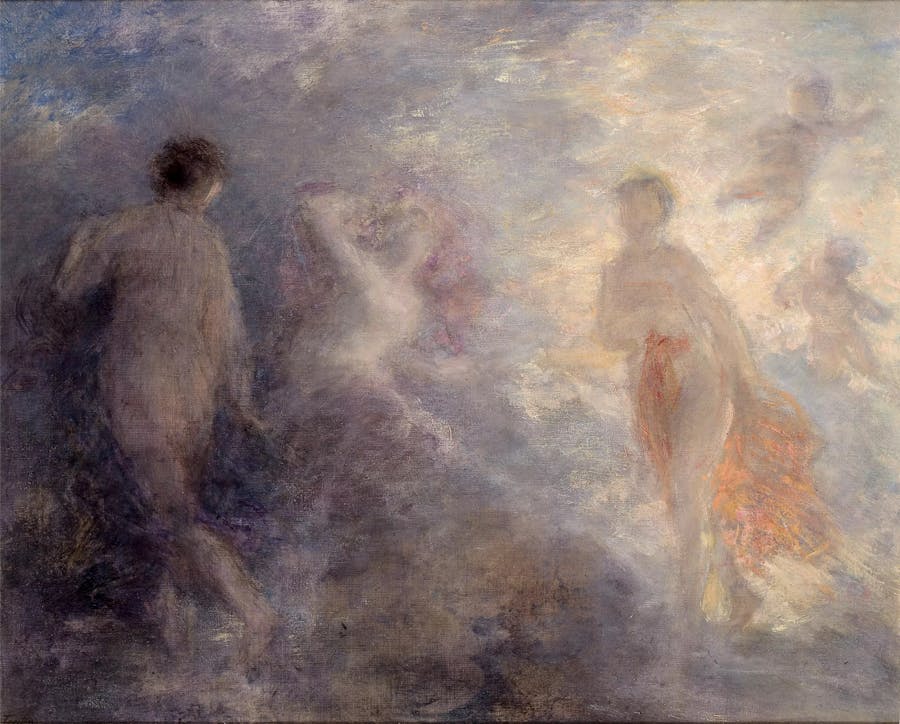 Fantin-Latour, who initially studied under his father Théodore Fantin-Latour and later attended the École des Beaux-Arts, was closely associated with key figures of the Impressionist movement. Despite having a distinct style from his peers, he exhibited alongside luminaries such as Édouard Manet, Pierre-Auguste Renoir, and Claude Monet.
Related: 8 Patrons of the Parisian Avant-garde 
The upcoming auction follows the recent sale of a smaller composition depicting L'Aurore at Christie's in 2021, highlighting the continued interest and demand for Fantin-Latour's mystical works.
The November auction will also feature 362 lots spanning the 1500s until the early years of the 20th century. Other highlights of the auction include portraiture by Thomas Hudson, John Linnell, Augustus Egg, William Powell Frith, Philip de László, and Princess Victoria.