Introduced at the 1934 Motor Show in Berlin, the Mercedes 500K was the new top of the line luxury. This example was fitted with what is believed to be the only existing roadster body by Sindelfingen.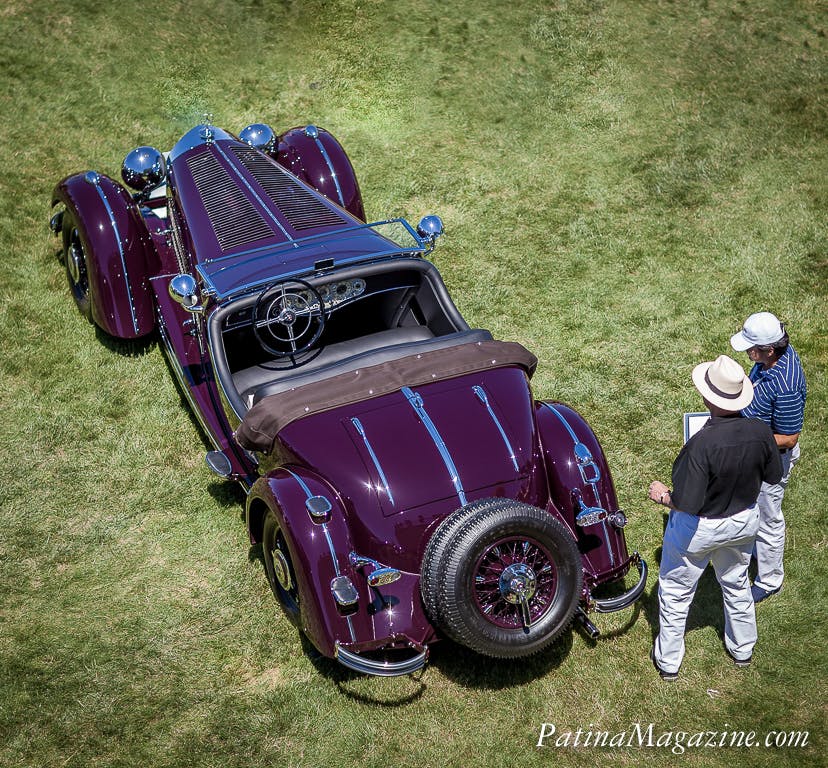 Although the car's original owner remains uncertain, rumors have it that Adolf Hitler ordered it as a gift for his alleged mistress, the Swedish actress, Zara Leander. Whether or not that is true, the car made its movie debut in "Der Blaufuchs" starring Miss Leander.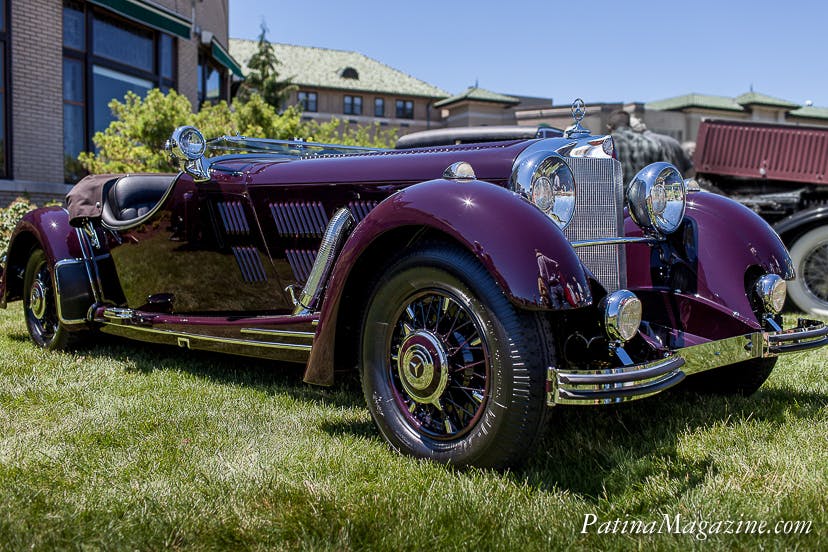 The Mercedes, like several cars from the era, traveled eastward with Germany's campaign against Russia. It probably served as personal transportation for some generals of the German forces. Consequently, when the Germans were defeated, the car was left behind the Berlin Wall.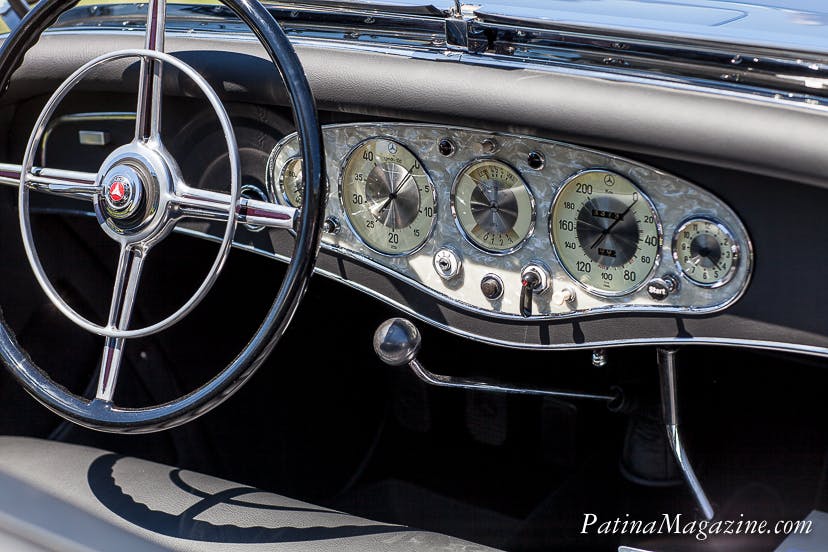 Apparently, the car was maintained in driving condition throughout its 45 years behind the Wall. It must have been odd to meet the 500K on a road populated by Volgas and Ladas. Some of the car's past adventures included hauling firewood by a truck driver in Estonia, in addition to having been traded and stolen several times.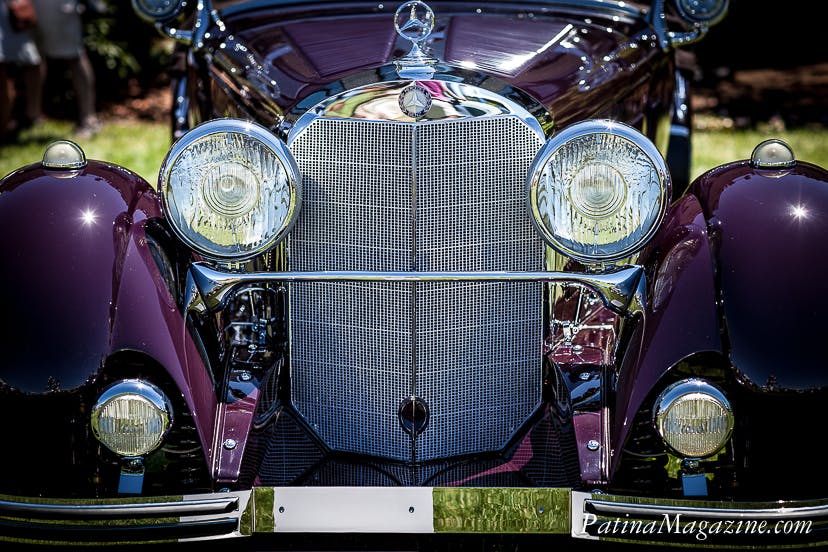 After the fall of the Berlin Wall, the car was returned to the West in 1987 and was exported to the US. It underwent a comprehensive restoration and was exhibited at the 1991 Pebble Beach Concours d'Elegance. In 2015 after another renovation, the car was back again at Pebble Beach where it won the Best in Class Ribbon. In the 2016 Elegance at Hershey, where these images were captured, this very special Mercedes-Benz 500K received the Governor's Cup and Best in Show.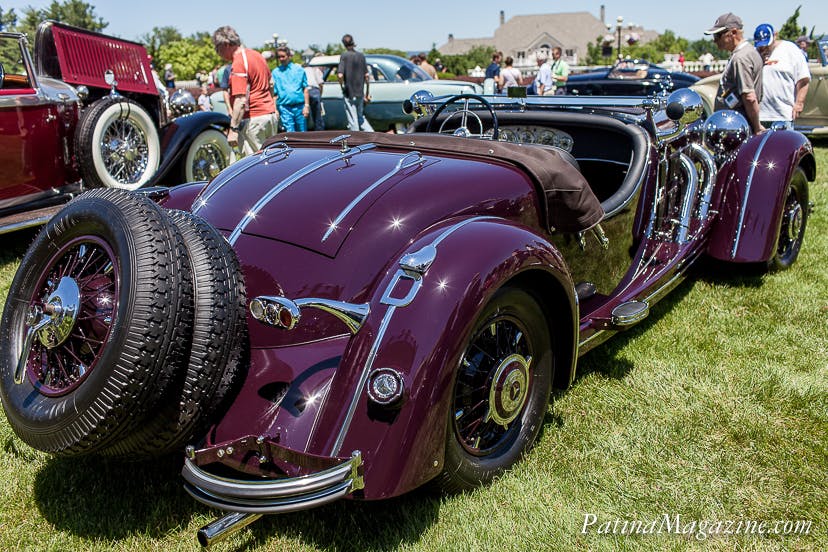 If you're like me, knowing a vintage car's unique history, makes for a deeper appreciation of its beauty. And now you can read more about this amazing car in Patina Magazine.
What's more, Barnebys' readeres have the added benefit of a free subscription to Patina Magazine. Click here to subscribe and enjoy the ride.