In the spring of 1917, 35-year-old Pablo Picasso was living in Rome and had just joined Sergei Diaghilev's Ballets Russes as a costume and set designer. A year earlier, his secret love affair with Gabrielle Lespinasse had ended after she rejected his declaration of love and instead married another lover. He designed the costumes, the set design and the curtain for the ballet Parade, whose libretto was written by his friend Jean Cocteau.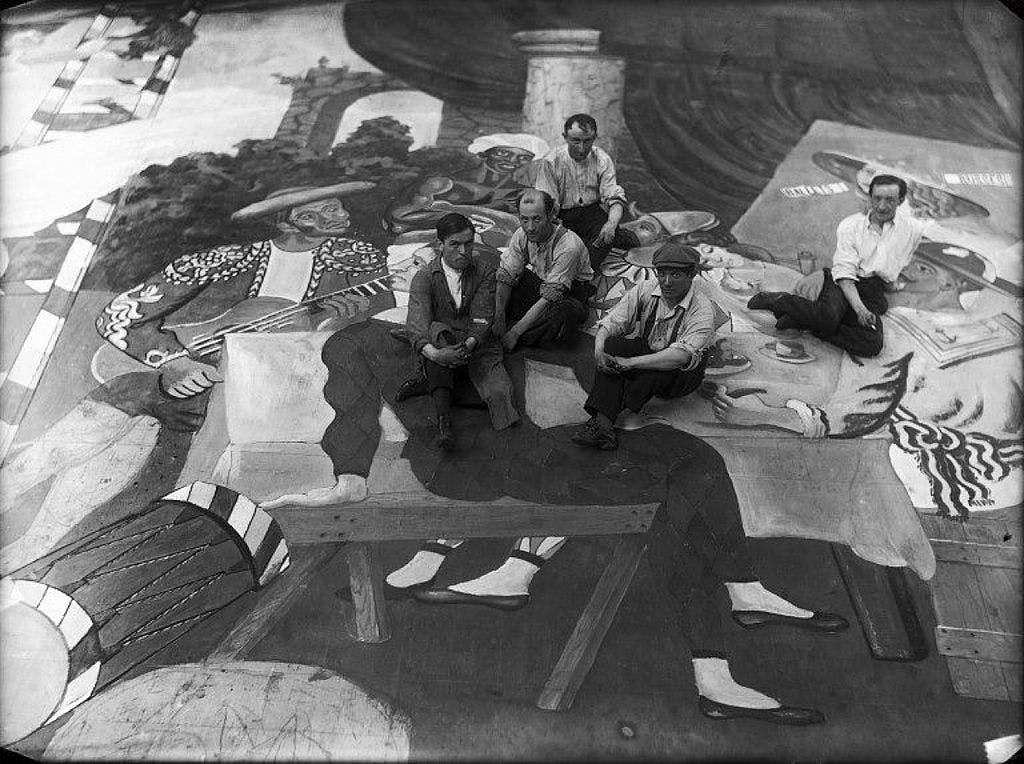 One of the company's dancers was 26-year-old Olga Stepanovna Khokhlova, who was born in the south of the Russian Empire (now Ukraine). Picasso and Olga fell in love, and after the play premiered in Paris in May, Olga left her eight-year engagement with the Ballets Russes. She went with Picasso first to Spain and then back to Paris, where they married on July 12, 1918. One of the witnesses was Jean Cocteau.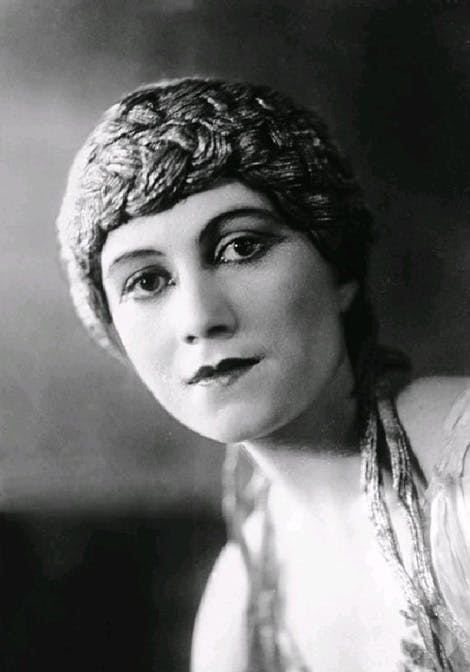 The marriage began happily, and in 1921 they welcomed a son, Paulo. However, the relationship began to worsen and in 1927 the painter started an affair with the teenaged model Marie-Thérèse Walter. When she became pregnant by Picasso, Olga left her husband and moved with Paulo to the south of France, filing for divorce in 1935. Although Olga and Pablo Picasso never reunited, they remained married until Olga's death in 1955 because Picasso refused to divide his fortune.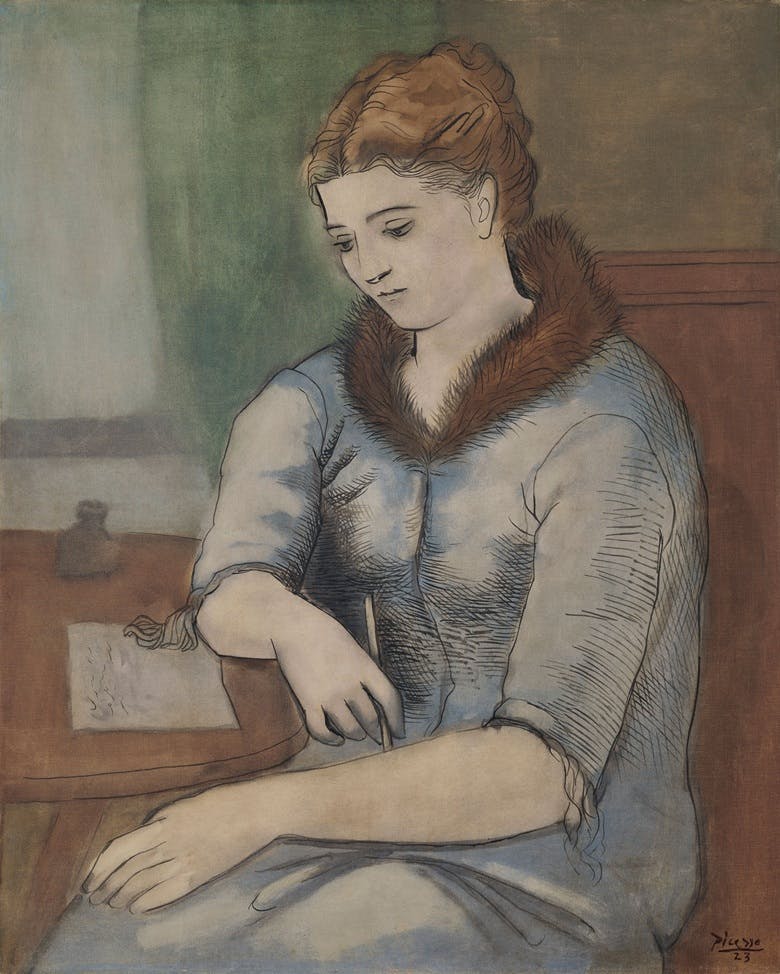 Olga, like all his companions, was Picasso's muse and was repeatedly portrayed by him. One of these paintings is La Lettre (La Réponse), painted in 1923, which depicts Olga in a fur-lined dress as she composes a letter. Around 1926, as the marriage was on the decline, Picasso sold the painting to his longtime Parisian art dealer Paul Rosenberg. It was presented in 1923-24 at Picasso's first solo exhibit in the United States, alongside 15 of his other works, at the Arts Club in Chicago. In 1940, the portrait became property of Rosenberg's gallery in New York, where it was bought six years later by Texas oil heiress, Sarah Campbell-Blaffer. She was the daughter of William Thomas Campbell, one of the co-founders of The Texas Company (now Texaco) and the wife of Robert Lee Blaffer, founder of Humble Oil (now Exxon Mobile).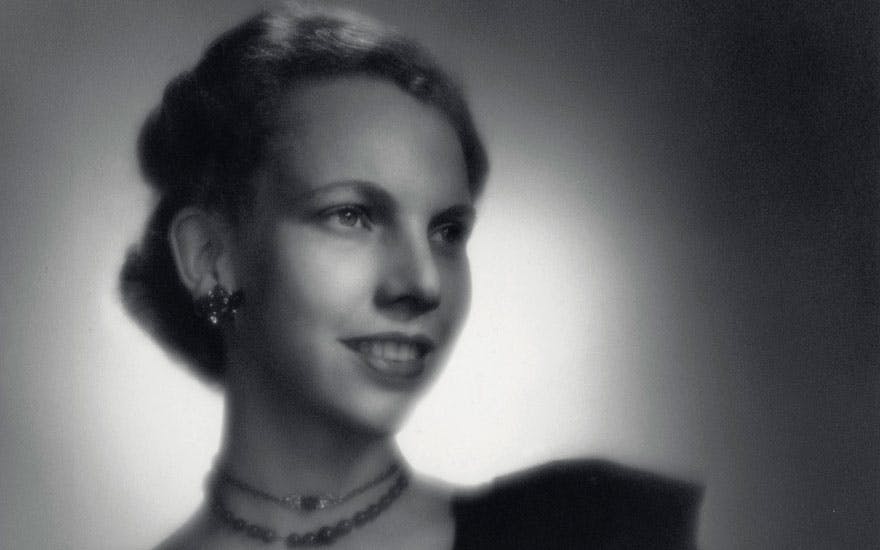 Sarah Campbell-Blaffer was one of the leading art collectors in Texas, a passion she passed on to her daughter Cecil Amelia, nicknamed Titi. Titi inherited much of her mother's collection, including Picasso's La Lettre.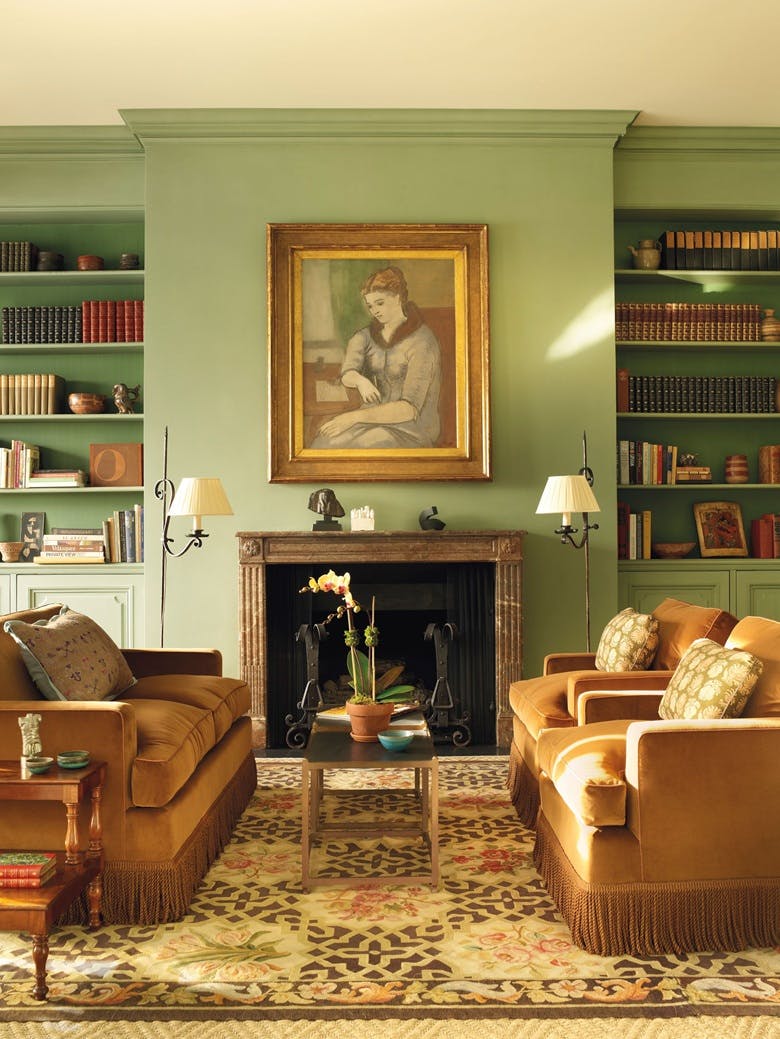 In 1975, Titi married the Austrian Prince Tassilo von Fürstenberg, his second marriage after divorcing Italian socialite Clara Agnelli. The couple owned homes in Europe, the US and the Bahamas, and thus had plenty of room for their outstanding art collection.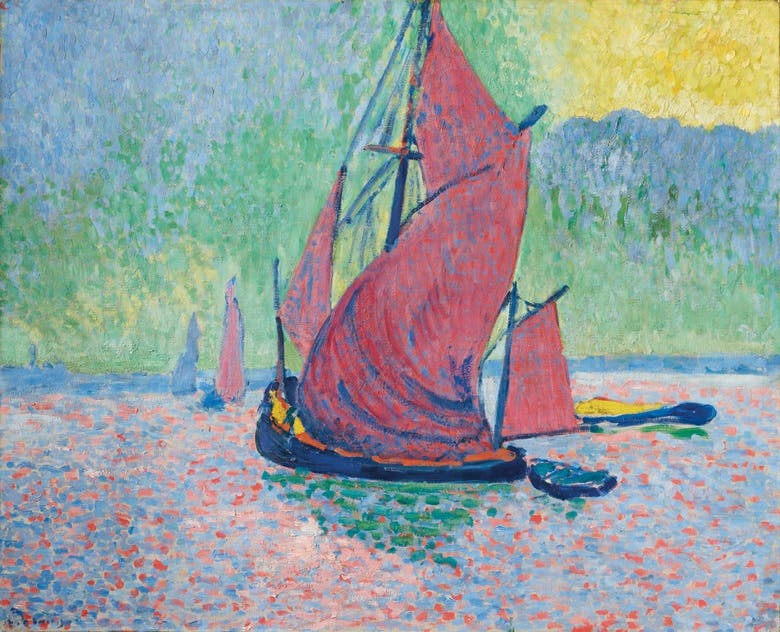 The Titi von Furstenberg collection includes works by Pablo Picasso, Mark Rothko, André Derain, Emil Nolde, Lucio Fontana, Pierre-Auguste Renoir, Jean Dubuffet, Max Ernst and Jean (Hans) Arp. More than 30 artworks from this outstanding 20th-century collection will be auctioned by Christie's in May and October this year, led by Picasso's La Lettre (La Réponse). The portrait sold at Christie's on May 13 as part of the Impressionist and Modern Art Evening Sale in New York for $25 million.