Over the centuries, many artists have embraced the beauty of dance and have depicted it in ways that have endured in art history. These artists include Nicolas Poussin with A Dance to the Music of Time, Antoine Watteau with The Peasant Dance and Paul Gauguin with Upa Upa (The Fire Dance). But some sculptors have also succeeded in not only depicting the mechanisms of dance, but rather expressing its essence.
Related: Collecting Opera and Ballet in Art
One of them was the sculptor Demétre Chiparus (1886-1947), who dedicated his skills to the art of dance. Born in Romania, he left his homeland in 1909 to study painting and drawing in Florence with Raffaello Romanelli. In 1912 he moved on to Paris, where he attended the École des Beaux-Arts and met renowned sculptors such as Antonin Mercié and Jean Boucher. His works quickly achieved considerable commercial success in the Roaring Twenties and attracted the attention of French and international collectors, allowing Chiparus to lead a comfortable lifestyle.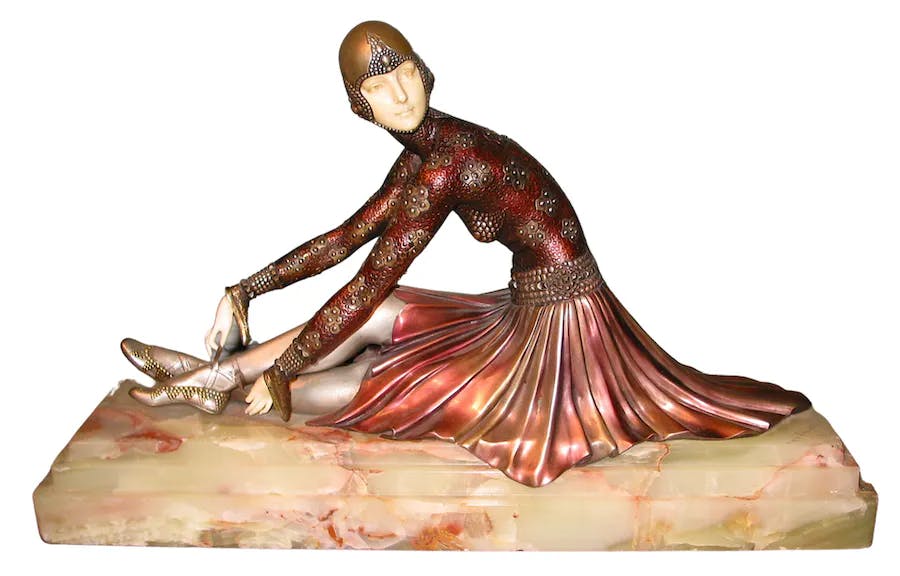 With the Ballets Russes and French theater as his main sources of inspiration, his sculptures are inextricably linked to the spirit of Art Deco, as his dancers wear the often exotic outfits that could be found on the stages of the time.
Related: Ferdinand Preiss: The King of Art Deco Sculpture
In the 1920s, Chiparus also became interested in the discoveries made during the excavation of Tutankhamun's tomb. These were also incorporated into his work, such as the form of the Egyptian chryselephantine sculpture, which combines gold and ivory. He quickly established himself as a master of this technique, although he replaced gold with bronze.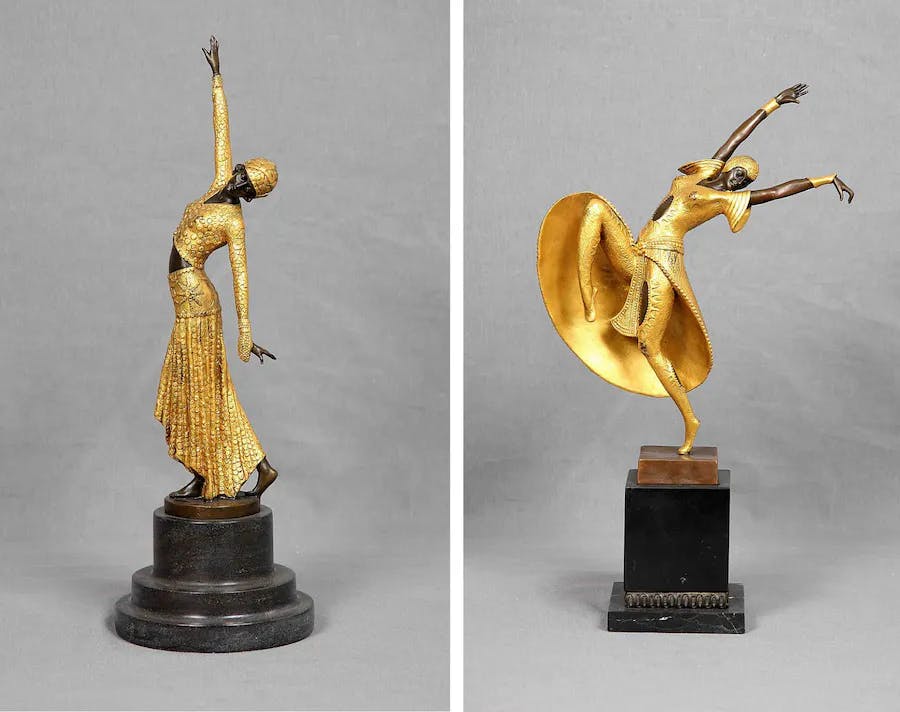 Many of his sculptures are reminiscent of oriental dancers or were inspired by ancient mythology. Among his most impressive creations is that of Semiramis, the legendary queen of Babylon, whose Hanging Gardens are among the Seven Wonders of the Ancient World. Chiparus shows her as a powerful ruler made of chryselephantine with a golden patina, standing proudly with outstretched arms on its marble and onyx base.
Related: The Scandal Behind Degas' Little Dancer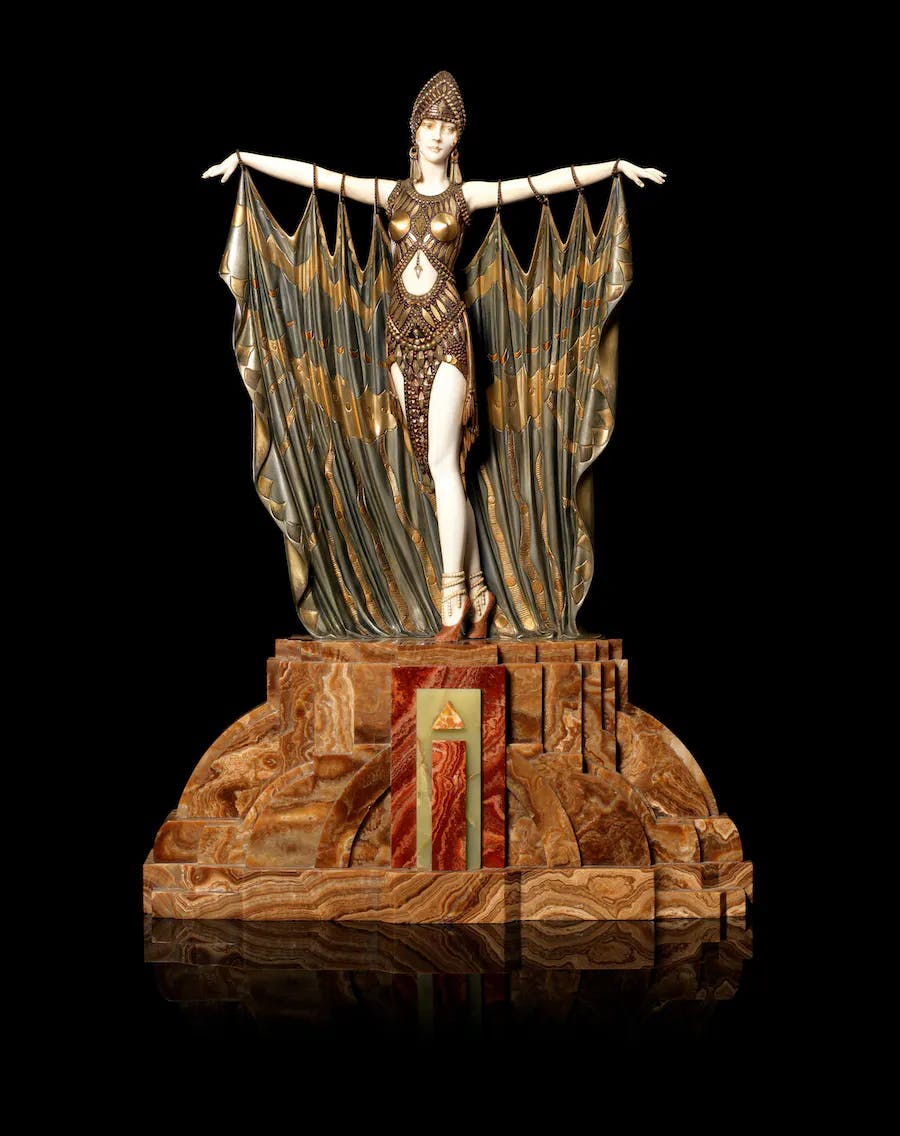 However, the dancers of the Ballets Russes and the variety shows in Paris during the interwar period remained his primary source of inspiration. He immortalized famous personalities such as Zoula de Boncza, Isadora Duncan and Vaslav Nijinsky in sinuous poses.
Want to receive more articles like this straight to your inbox? Subscribe to our free newsletter!
Demétre Chiparus is rightly considered one of the most important sculptors of his generation. His works regularly come up to auction for six figures, and his sculpture Les Girls was auctioned in New York in 2007 for a record price of $936,000. However, Chiparus' high level of popularity has unfortunately brought many a forger onto the scene, so collectors are well advised to only buy his sculptures from reputable dealers and auction houses.