In 1638, Artemisia Gentileschi traveled to London to support her father and teacher Orazio Gentileschi, who was court painter to Charles I, with a project there. Artemisia's own work also met with royal goodwill: Charles I's inventory lists a total of seven paintings by her hand. However, Charles' days on the throne were already numbered and after the temporary abolition of the English monarchy and Charles' execution in 1649, many works from his collection were sold. Only a self-portrait by Artemisia from 1630, in which she portrayed herself as an allegory of painting, remained in the royal collection - or so it was thought until recently.
Related: Artemisia Gentileschi: The Passionate Feminist Artist
Research by the curators of the Royal Collection Trust led to a recent rediscovery at Hampton Court Palace in southwest London. A painting depicting the biblical motif Susanna and the Elders has been kept there since at least 1862, albeit listed as the work of a French painter. However, the necessary restoration has now shown that it is actually a work by Artemisia Gentileschi as recorded in Charles I's inventory.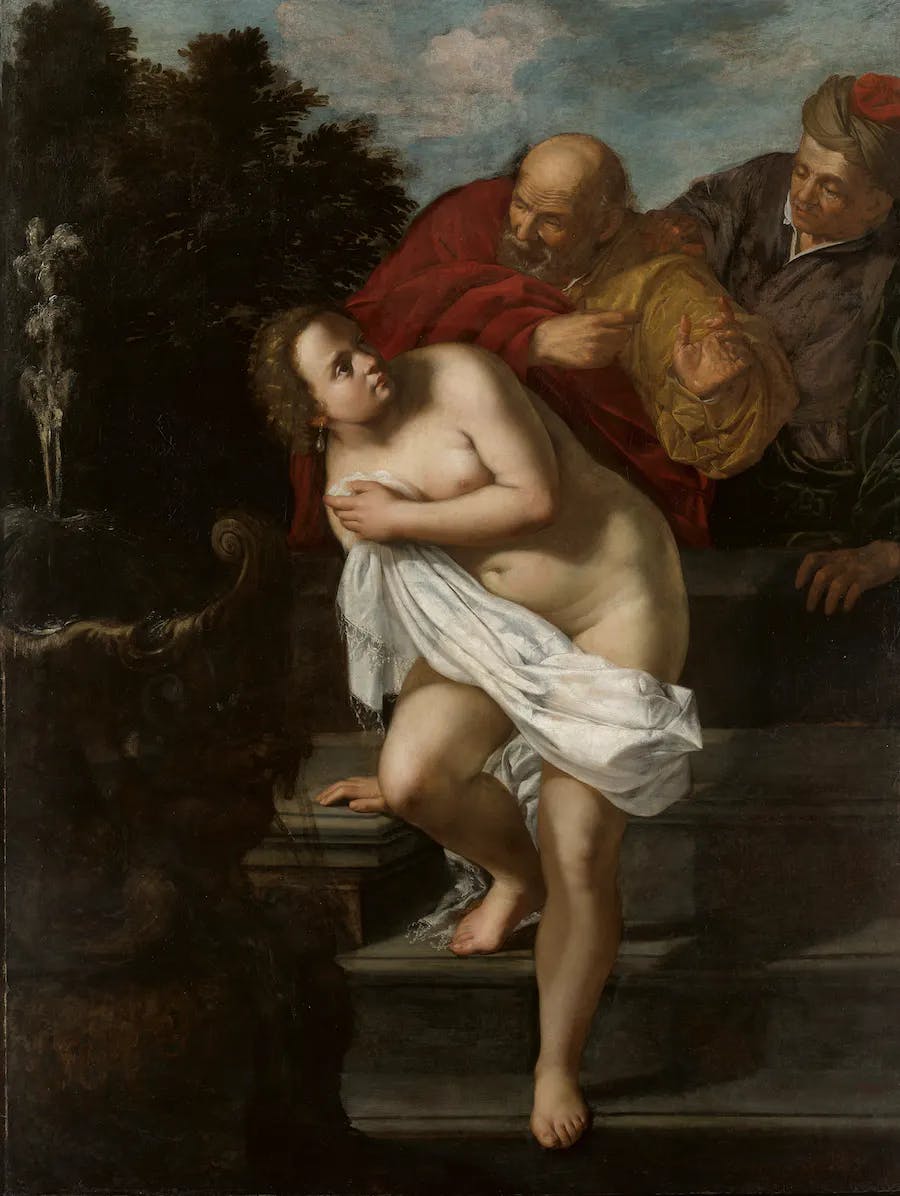 With the re-attribution, the history of the painting can now be traced almost completely up to the present day. The commissioner in 1638/39 was Queen Henrietta Maria, the French-born wife of Charles I, who had it hung in her private salon at Whitehall Palace. After Charles II's ascension to the throne in 1660, it was moved to Somerset House, which was successively inhabited by various queens. When it was brought to Kensington Palace at the beginning of the 19th century, knowledge of its actual creator had already been lost. Sometime between 1819 and 1862 it finally ended up - in miserable condition - at Hampton Court Palace, where a very unprofessional restoration was unfortunately carried out.
Related: A Lost Masterpiece by Artemisia Gentileschi Rediscovered in Beirut
However, these restoration sins have been removed by today's experts, so that Susanna and the Elders can currently shine together with Artemisia Gentileschi's Self-Portrait as an Allegory of Painting and Orazio Gentileschi's Joseph and Potiphar's Wife in Windsor Castle, on view there until April 29, 2024.
Anna Reynolds, deputy reviewer of The King's Pictures, said, "We are so excited to announce the rediscovery of this important work by Artemisia Gentileschi. Artemisia was a strong, dynamic and exceptionally talented artist whose female subjects – including Susanna – look at you from their canvases with the same determination to make their voices heard that Artemisia showed in the male-dominated art world of the 17th century."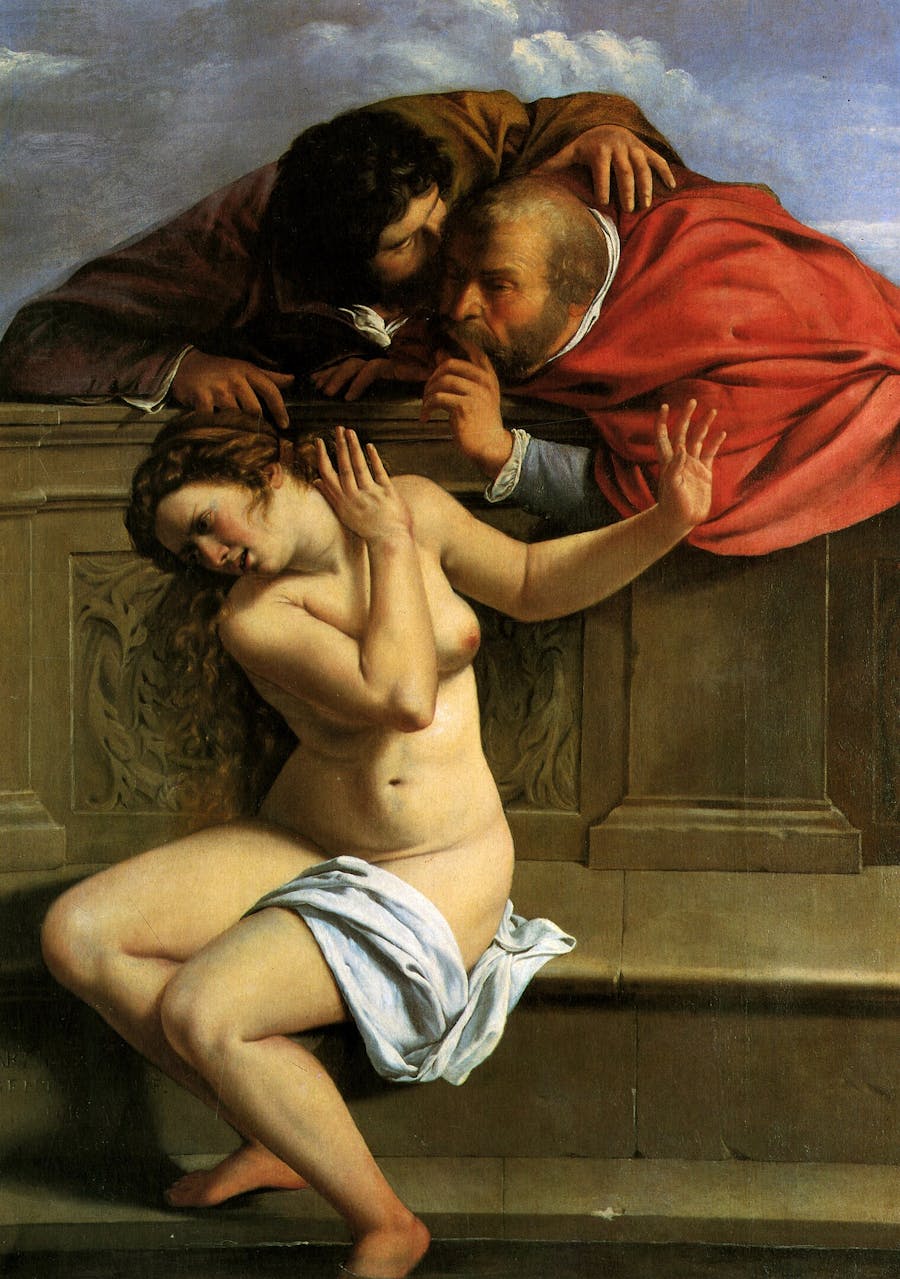 In fact, Susanna and the Elders was also the subject of Artemisia Gentileschi's earliest known and most famous work from 1610. It is now held at the Schloss Weißenstein in southern Germany.
For more news from the art world, check out Barnebys Magazine!